"Start Studying with Santander", a project by Santander Universidades and the Santander Foundation.
"Start Studying with Santander" isa project to support young people in choosing the right university and finding their way in the academic world.
According to the World Economic Forum, as many as 65% of today's elementary school students will work in a profession that does not yet exist. No wonder young people face so many uncertainties and we understand how difficult it is for them to make such an important decision as choosing a course of their study. For this year's high school graduates the final exams were twice as difficult as usually due to the additional stress caused by the Covid-19 pandemic. That is why the Santander Foundation decided to get involved in the project "Start Studying with Santander" which is supposed to make it easier for young people to choose the right path of study
Trudny wybór, wiele pytań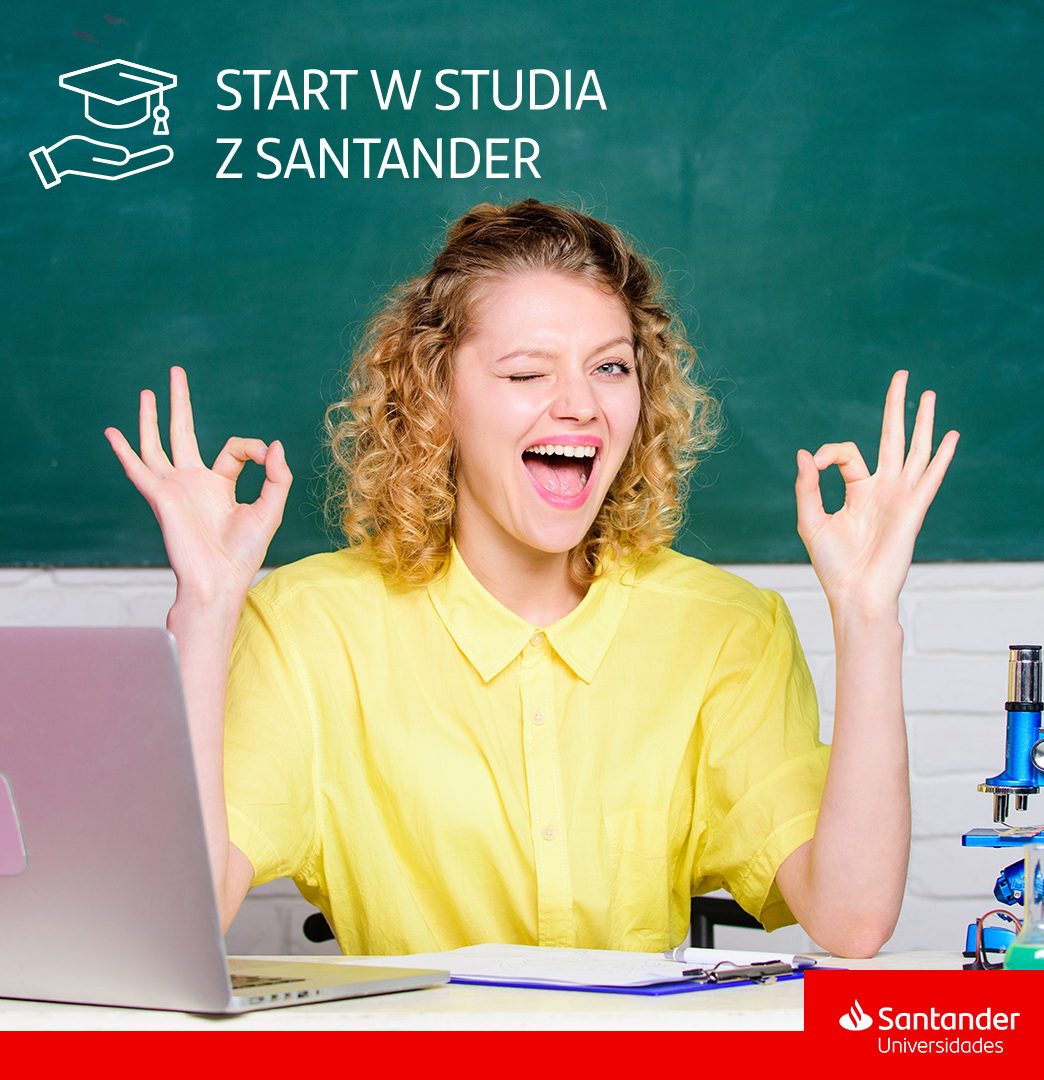 When thinking about the choice of studies, high school graduates must answer a few questions: What does the labour market expect? How to choose the right line of education when the world is changing so fast? Are there any other industries besides IT that are desired by employers? Do I want to get an education that is in demand on the labour market or do I care more about pursuing my passion? Or maybe I want to fulfil my dreams and meet interesting people with whom I can create my own project?
In order to answer these most frequently asked questions and help future students to choose their academic path, Santander Bank Poland, in cooperation with the Santander Bank Polska Foundation, has developed a guide with tips for high school graduates and promotional materials from universities cooperating with Santander Universidades in Poland. On the website of the Start Studying with Santander project (https://fundacja.santander.pl/) future students will find  useful materials presenting educational opportunities at many Polish universities and information about noteworthy student organizations.
Relevant content, such as HR experts' advice on the labor market, future competencies and skills most desired by employers will be added on an ongoing basis, in addition to  most important information on student rights and a list of the most interesting scholarship programs with instructions on how to apply for them.
I know very well how difficult it is to make a decision about selecting a university with which young people will build their future and enter adulthood. It becomes even more difficult when you can't talk to the representatives of a chosen field of study or enter the university grounds to feel its atmosphere. For years we have been accompanying students in their first steps at the university, so this year we want to support them as well. I am very happy that this initiative has met with such interest on the part of Polish universities and together we can make the decision easier for future students